Glass Tempering

Tempering Furnaces

SKILL ED

Vertical CNC Center

PRATICA PLUS

CNC Glass Working Center

343 BCS

Cutting Table with Belts

363 BCS

Tilting Table with Belts

548 Lam

Automatic Laminated Table

TITAN

Flat Edge Double Edger

JUMBO

Glass Transport Trailers

Straight and Shape

Cutting Optimisations
Welcome
Our company is established in 1990 by a partnership between Mr. K. Turgut KUTLU and Mr. Sabri AKSUYEK. Now, we are celebrating our third decade of continuing our successful works at this sector thanks to our valuable clients and friends.

TECHNICAL SERVICE
Since 1992, our technical service department has been working as an inseparable part of our company. All these years, our engineers continue giving service not only within Turkey, but also in abroad and receives good acknowledgements from cusotmers worldwide. According to the guarantee given to customer, Technical Service Department provides customers with installation of machines and technical support services after sale.
< CONTINUE
REFERENCES
As a result of our main purpose of customer satisfaction since 1990, we have reference list where you can see the list of our customers using our products and can have comments from them by contacting directly.
CONTINUE >
SPARE PARTS
All types of original spare parts of machines are always available in our warehouse in İstanbul. İn case clients need them we can provide in short time and help them save their precious time.
CONTINUE >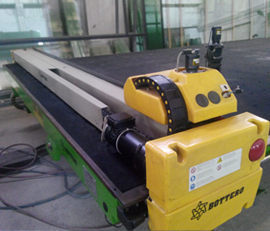 SECOND HAND
We provide our clients with consutlations and second hand machines sales. Our professional staff are on your service to search, expertise, estimate and to give you a detailed proposal for machines of second hand. Please send your request / demand to us with a formbelow, we will contact you in a short time.
CONTINUE >